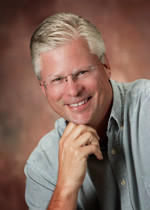 The fundamental reason for having a trust protector is to have an independent adviser who can monitor how your estate is administered and distributed over time. If a dispute arises, the protector may have the power to make changes without going to court.
    by John F. Wasik   
THE legacy part of retirement can be unsettling. If you have planned carefully and set up trusts and wills, you still might have some nagging doubts about how your wishes will be carried out after you are gone.
Say you have appointed a trustee you think you can confide in and who understands your intentions. What happens if that trustee turns out to be less trustworthy or dies, or if estate laws change? Then you might need a third party called a "trust protector."
"A trust protector is like a traffic cop who can write tickets," said Daniel D. Mielnicki, a partner with Berger Singerman, a Boca Raton, Fla., law firm. Mr. Mielnicki has been a trust protector for several estates. Once a staple of offshore trusts, protectors have been gaining popularity in recent years for use in conventional domestic trusts, a reaction, Mr. Mielnicki said, "to the evolving complexity of trust law."
Although no one is certain of the number of trust protectors — trusts are largely private documents and the role is relatively new — about half of the states allow for them, although the laws governing them are evolving.
Trust protectors make eminent sense for irrevocable trusts, which are commonly used in estate planning. Once you set them up, though, you, as "the settlor" or "grantor," are not permitted to change them. But a trust protector can be empowered to tweak a document to track changes in estate and tax laws.
The fundamental reason for having a trust protector is to have an independent adviser who can monitor how your estate is administered and distributed over time. If a dispute arises, the protector may have the power to make changes without going to court.
What if your trustee dislikes one of your beneficiaries and will not distribute assets to that person after your death? You can draft in language that gives a protector power to replace the trustee. You would then have a perpetual watchdog with teeth. You can even include language to have a successor appointed if the original protector dies or cannot fulfill the duties of the job.
Mr. Mielnicki said a trust protector has the ability to supervise how estate assets were invested and remove a trustee if fund management was imprudent.
In addition to monitoring investment decisions, protectors may be able to add beneficiaries such as grandchildren or great-grandchildren or additional assets to the trust — an important role in long-term, intergenerational trusts, particularly in a growing family.
Suppose estate laws change again as they did in 2011. A trust protector could decide on how the trust could be updated to maximize tax benefits and make investment and distribution decisions accordingly. A well-drafted trust agreement would give a protector this power.
You may also need to monitor a special needs trust for a disabled child. A protector can perform that function and keep abreast of changes in public benefits, medical treatment, investments and the needs of the beneficiaries. While relatives are natural first choices for trustees, they may not have adequate knowledge in accounting, taxes, portfolio management or estate laws.
Because the duties of a trust protector are not clearly laid out in many states, you need to work with your estate planner to customize the role to your needs. They can be given a lot of responsibility, or just advise the trustee.
Some protectors may be made "fiduciaries," giving them a specific, defined legal responsibility over fund assets.
"A trust protector is not always a fiduciary," noted Lisa R. Feartherngill, a personal financial specialist with Abbot Downing in Winston-Salem, N.C., and a member of the American Institute of Certified Public Accountants. "They may just give personal guidance to the trustee and won't want fiduciary duty."
Since a protector's role can be tailored to the goals of the trust, a variety of roles can be assigned. Say a trust is set up but will not make any distributions for 30 or 40 years. A protector can monitor the investments in the interim. Or the protector could appoint a successor trustee if the trustee dies.
Ray Benton, a certified financial planner with Lincoln Financial Advisors in Denver, recommends that trust protector provisions be added to virtually all of his clients' trusts, in part because they can be nimble in dealing with changes in the law.
"We recently helped a same-sex couple set up their estate planning documents with their attorney," Mr. Benton said. "With the recent Defense of Marriage Act ruling by the Supreme Court — the law was struck down — many of the rules regarding same-sex couples are changing rapidly, particularly at the state level, and having the ability to adjust trust provisions easily is likely to be of benefit."
He added, "A protector can monitor the trustee's management of the investments in the interim, and in some cases may be given the power to replace the trustee if circumstances call for it."
Keep in mind that you need to draft a trust that specifies exactly what a protector may and may not do. Finding a qualified estate planning lawyer is essential (for referrals to elder law lawyers, go to www.naela.org).
How do you find a competent, trustworthy protector? Your estate-planning lawyer may have recommendations. Or you could appoint someone you trust, like a financial planner, accountant or corporate bank trust officer.
The time to discuss whether a trust protector is right for your estate is when you are doing estate planning, perhaps even well before you retire. Understand the duties of a protector and how she might fulfill a role in addition to the trustee. Should the protector be a fiduciary and be legally responsible for financial decisions? Should the protector be authorized to appoint a successor trustee? Under what conditions would the protector be permitted to remove the trustee? The language defining how a protector will function should be as precise and understandable as possible.
"The trust protector needs to understand his/her role," said Howard S. Krooks, who practices elder law and estate planning in New York and Florida and is president of the National Academy of Elder Law Attorneys. "The trust should be clear, because the role of protector is nascent and there are very few state laws governing them."
No matter whom you choose, your protector should be knowledgeable and free of any direct ties to the trust or its assets. While you may choose to compensate the protector, he or she should not be a beneficiary or trustee. Although estate planning is inherently complex and gets more so when estate laws change, it is best that protectors avoid potential conflicts of interest.
A version of this article appears in print on March 13, 2014, on page F9 of the New York edition with the headline: Guardians of Trusts. Order Reprints| Today's Paper|Subscribe
---